Travel Information​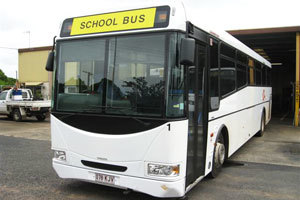 Conveyance (Bus Pass) Applications
To be eligible to receive a Conveyance Allowance (travel allowance) a student must reside more than 4.8 km by the shortest practicable route from their nearest school. Parents are responsible for paying for the bus passes initially but will be reimbursed in July and December of the current year. Where public transport is available an allowance for private travel will not be paid.
Note: Approved bus passes are fully refundable (excluding the cost of the concession fee). Schools must sight confirmation of the pass purchase before approving any application. Students residing in the Bellarine Peninsula area (eg Clifton Springs, Ocean Grove, etc) are not eligible to apply as Newcomb Secondary School is not classed as their closest school.
Students are required to complete two forms at the beginning of the year. These are:
A Public Transport/other Conveyance Allowance Application Form. This form must be completed and returned to the College with a receipt of bus pass purchased
A Victorian Public Transport Primary/Secondary Student Concession Application (These forms can be obtained from the College or railway stations)
Any queries please feel free to contact the College on 5248 1400.
PLEASE NOTE:
All families, whether they claimed bus conveyance last year, must complete a new form each year. To be eligible for bus conveyance a proof of purchase, ie copy of receipt, will need to be sighted at the General Office when returning your Conveyance Allowance Application Form.
For bus travel routes and bus travel information please contact McHarry's Buslines on 5223 2111 or visit their website www.mcharrys.com.au