eSmart​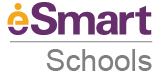 What is an eSmart school?
An eSmart school is a school where the smart, safe and responsible use of information and communications technology is a cultural norm. Students, teachers and the wider school community are equipped to embrace the best these technologies can offer, while being savvy about the pitfalls.
To help our school community achieve this aim we have listed some information and resources for you to consider -
eSmart Homes - a web resource for parents and carers create a cybersafe environment at home.
Bully Stoppers - an Education Department site with advice sheets about the importance of how we treat others online including netiquette and being left out.
For more information about the Four Kinds of Bullying please read this page - Four Kinds of Bullying
Flicks and Pics
These days, sending and downloading images and videos is easy. The difficult part is if you can trust the person you're sending it to. Here's some stuff you need to know to help protect yourself.
Sharing images and video
Remember that it's easy to forward photos and videos sent by text or email and posted online, so if you wouldn't want a photo or video, or some information about you displayed at your school assembly, think twice before you post it online or text it to anyone.
As well as potentially damaging your reputation, you can actually be charged in court with making child pornography if you share nude or explicit photos of yourself.
To protect your own safety, it's not a good idea to send a photo or video of yourself to someone you don't know in real life.
Using cameras
Considering other people is a big part of using technology safely and respectfully. So it's best not to take a picture of someone unless they know you're doing it and agree to it. That's especially true if they are doing something that they might regret or be embarrassed by later, or might get them into trouble.
Other peoples images and videos
Webcams can help us stay in touch, but it's important to think carefully and consider your safety before you accept a file or webcam feed from someone you do not know or trust in the real world.
Remember that web cam images can be faked – so even if you think you've seen someone you're chatting to online, they might not be who you think they are.
If you see something online or get a text which scares or worries you, tell a trusted adult right away, and see if you can block the person who sent it to you.
If someone's bullying or harassing you
If someone is giving you a hard time – through MySpace, Facebook or Bebo, texting, phone calls, email, Instant Messaging or in a chatroom - don't respond and don't reply. Lots of people will give up if they don't get a response.
But that doesn't mean ignore it – tell a trusted adult and ask them to help you.
Save nasty messages, texts or emails (or copy and paste Instant Messaging chats to Notepad) so you can show an adult if you need to.
And remember, most chat sites, Instant Messaging software and phones have a feature that lets you block communication from people you don't want to hear from.
If you know someone else is being bullied, tell someone. The person being bullied might not have had the courage to find help for themselves
At school you can always speak to a teacher or Wellbeing Staff member if you have any problems you want to talk about.