International Links​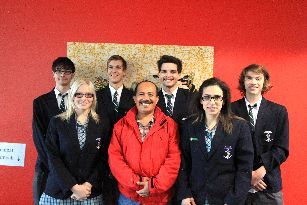 Newcomb Secondary College is very proud of our international programs, that have contributed to some students achieving excellent results in VCE.
As part of this study students have had the opportunity to travel to our sister school, State High School Number 1 (SMAN), Mataram, Lombok to experience first-hand Indonesian culture and a language immersion program. We established this sister school relationship in 2007 and have visited Lombok four times since then.
Students and staff from SMAN1 also visit us biannually, and students at Newcomb have the opportunity to host these students, should they wish.
We also enjoy a sister school program with Miyazaki Nihon University Senior High School in Miyazaki Japan which has seen students from both Newcomb and Miyazaki participate in exchange visits to each other's schools and homes over a number of years.
Read more about our Lombok Tour