Issue 37, 2022
22nd November, 2022


Nobody's Fool Theatre
By Emma Boschetti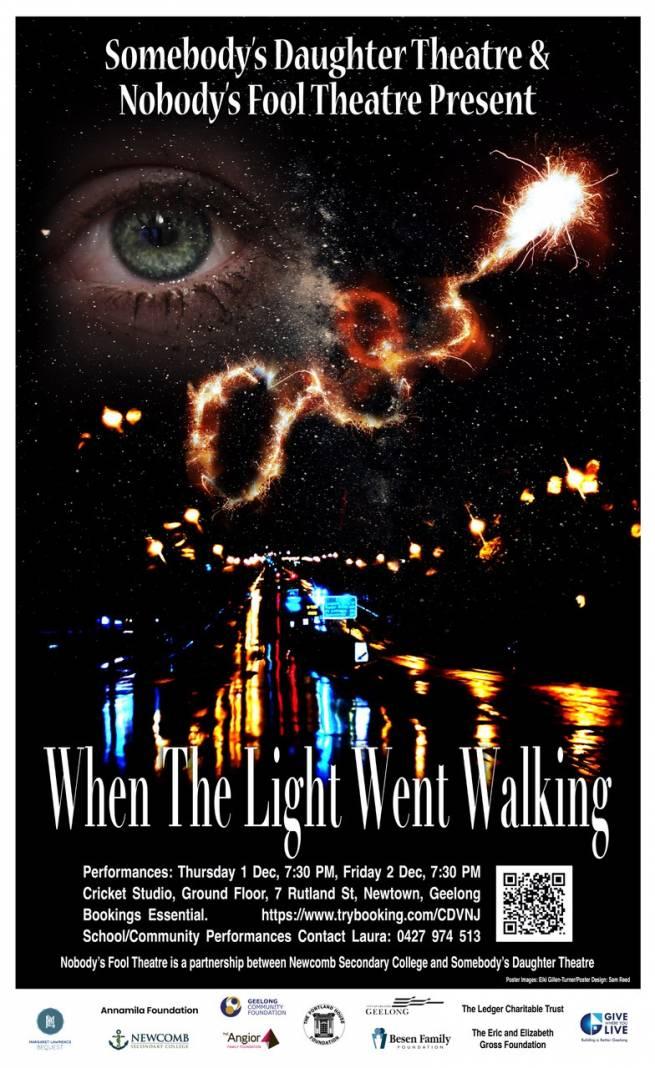 __________________________________________________________________________________________
Nobody's Fool Theatre Performances
When The Light Went Walking' mirrors our world's time of change and the political landscape surrounding the theme of 'consent.'
Voices and experiences of young people are brought to the stage and provide a window of connection for others whilst highlighting the importance of finding ways to be strong, to grow and to move forward. It touches upon truth telling and the importance of connection to land, culture, and elders.
'When The Light Went Walking' is funny, sad, confronting, and empowering, but ultimately shows how everyone can find their own light, even when the world feels dark.
Performances will be presented at Cricket Studio, Ground Floor, 7 Rutland Street, Newtown on:
Thursday 1 December at 7:30pm
Friday 2 December at 7:30pm
Bookings essential – we'd love to see you there!