Issue 03, 2021
16th February, 2021


Winner Of The Glover Family Award
Glover Family Award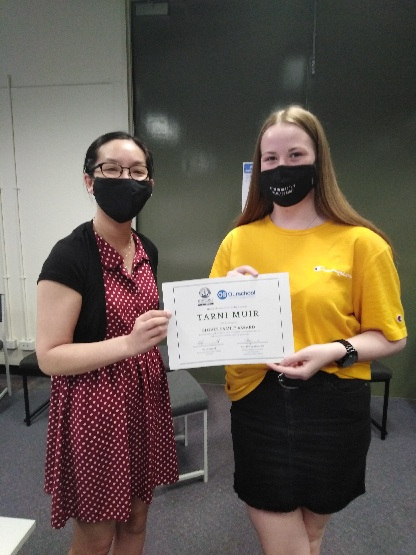 Congratulations to Year 12 student Tarni Muir, who has won the inaugural Glover Family Award.
The award, valued at $1000, was made possible thanks to a generous donation from the Glover siblings – Lynn, Barney and Gerry – who attended Newcomb High School in the 1970s. Lynn recently retired as the CEO of the VRQA, Barney is the Vice-Chancellor of Western Sydney University and Gerry was a long-serving staffer at the Electrical Trades Union.
The award was set up through our school's Alumni Program last year to encourage and support a student to complete Year 12 and pursue an interest in STEM pathways. Students were invited to apply by telling us about their interests and plans for the future, as well as any barriers they might be facing.
We were pleased to acknowledge Tarni and present her with a certificate in front of her peers at the Kick Start Day on Thursday. Congratulations!