Issue 06, 2021
9th March, 2021


Alumni & Careers Q&A
By Ms Jennifer Chiu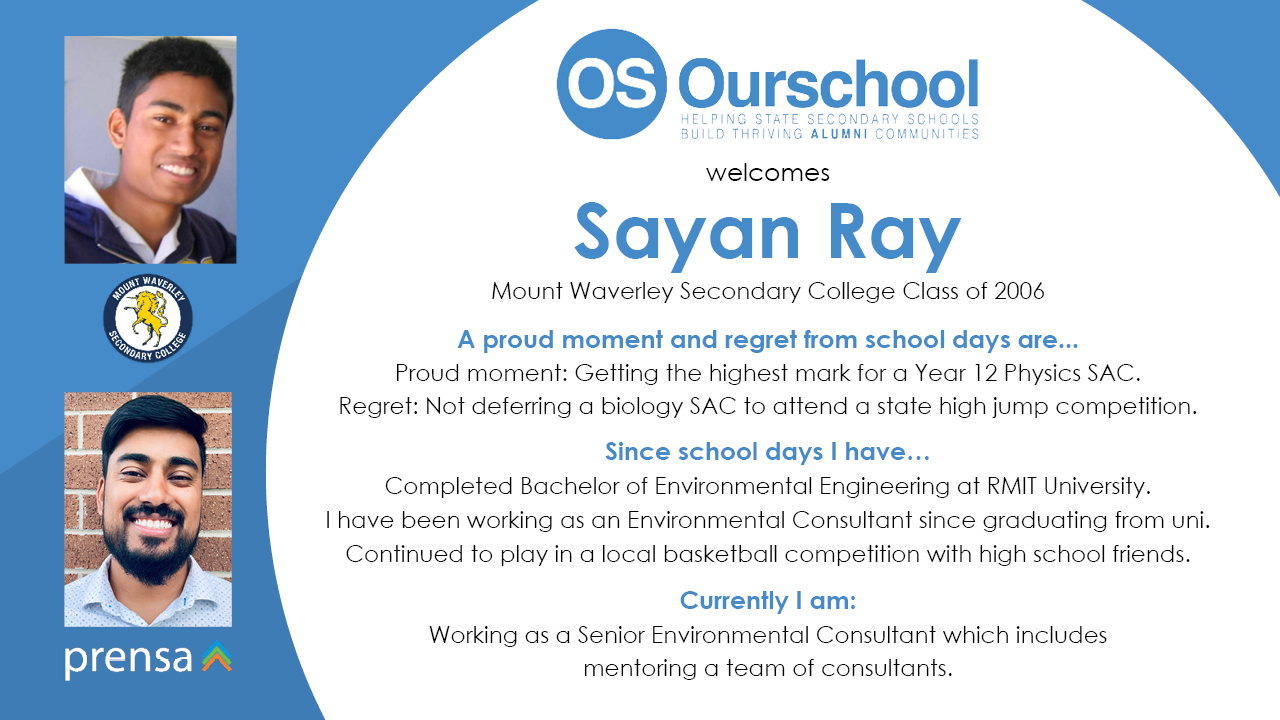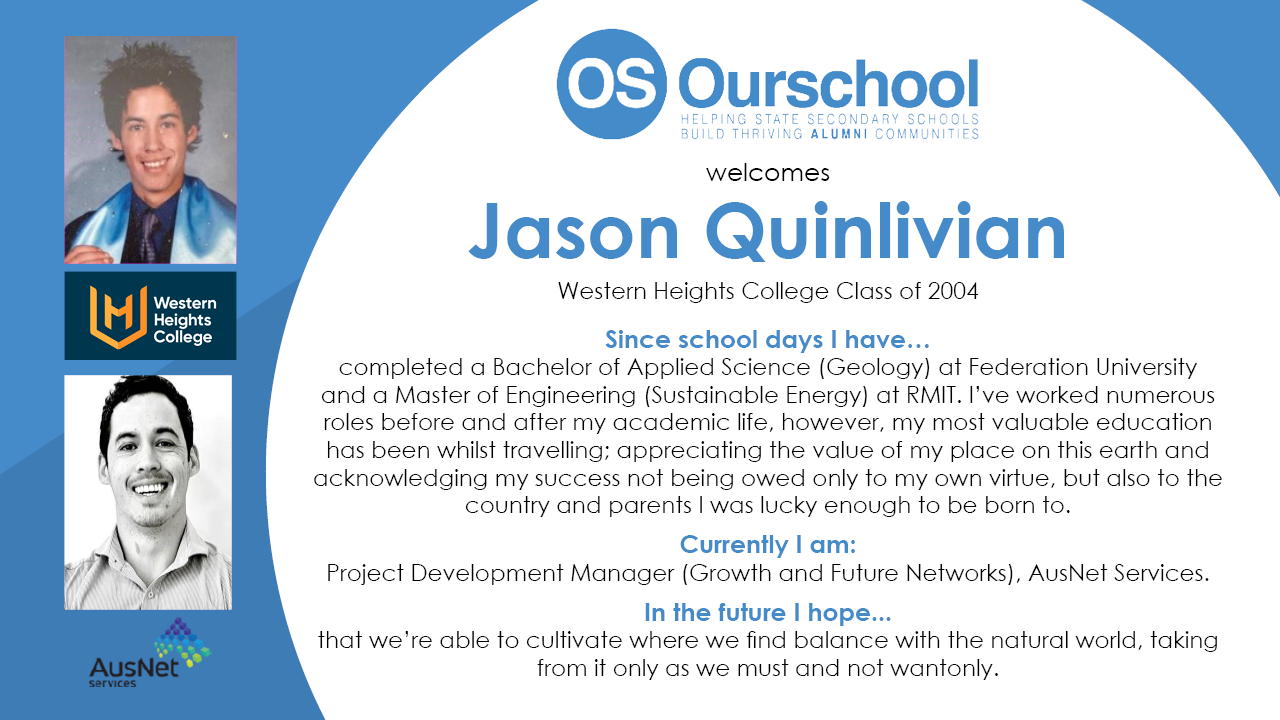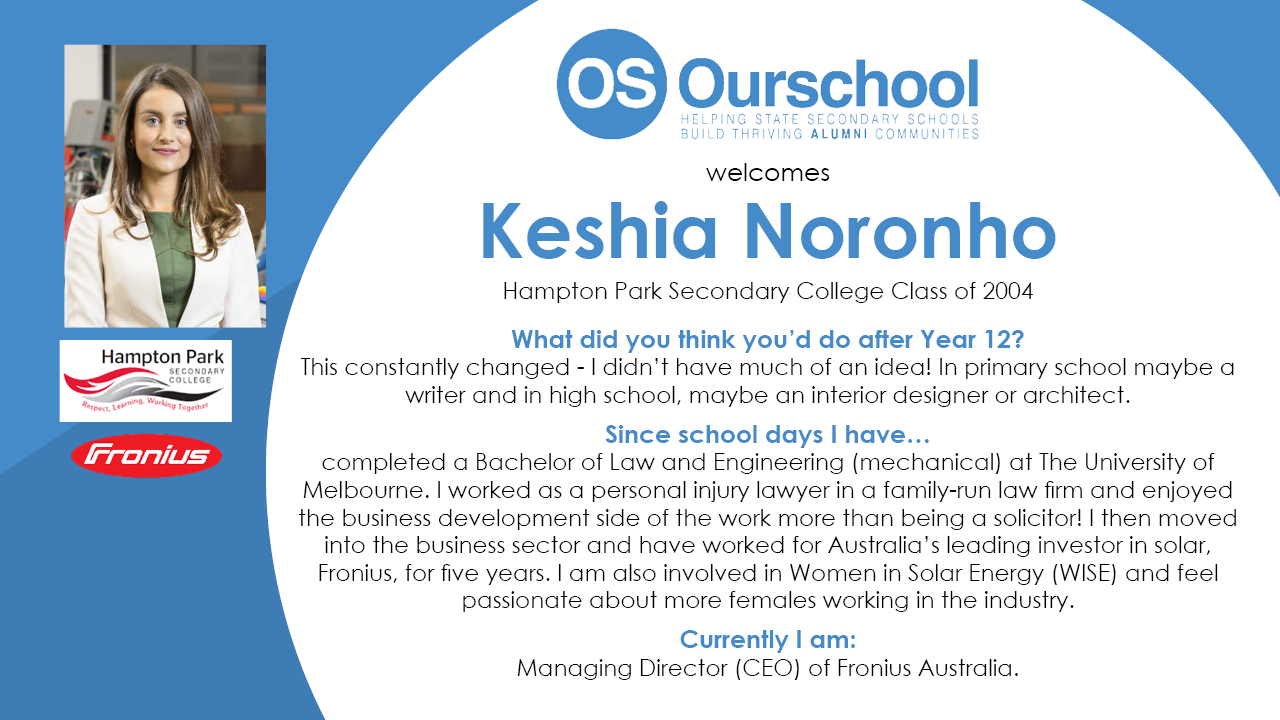 Careers Q&A
Renewable energy, environment and recycling industries
Students curious about careers in the renewable energy, environmental and recycling industries are invited to watch a live-stream Q&A on Wednesday 17 March.
The Ourschool Industry Insights live-stream Q&A will feature public high school alumni who work in these growing and ever-evolving industries.
You'll hear from a project development manager at AusNet, the CEO of Fronius Australia, a senior environmental consultant, and the Carbon Market Institute's climate change director. All of them are graduates of state schools in the Ourschool alumni network.
The speakers will talk about their post-school pathways and share valuable insights into their line of work.
Students will also be able to ask the speakers questions through the live-stream's chat function.
WHEN: Wednesday 17 March, 4.30pm-5.30pm
WHERE: You can log into the live-stream from home
WHO: This session is aimed at Year 9-12 students who are interested in climate change, renewable energy, the environment, recycling, science and engineering. Parents are also welcome.
RSVP: To receive the live-stream link and password, please opt in to the event via Compass or see the office for assistance.
Ourschool is a not-for-profit organisation that's helping Newcomb Secondary College establish its alumni program for the benefit of students and the broader school community.
For more information about the Industry Insights event, see the attached poster and speaker bios or contact Alumni Program Coordinator Jennifer Chiu at alumni@newcombsc.vic.edu.au