Issue 21, 2021
20th July, 2021



WELCOME TO TANSY YOUNG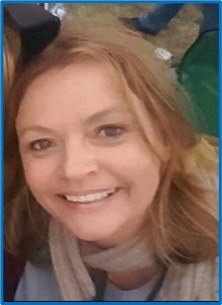 Hi everyone,
I've had a really nice first week at Newcomb SC with lots of people dropping in to say hi and introduce themselves.
My experience in schools includes the Business Manager role at Moreland Primary School for the past 2 years and before that I was the Finance Manager at Brunswick Secondary College for just over 4 years. Apart from those 2 school positions, I've been employed in some form of finance position in private industry for most of my working life.
Many years ago I lived in Barwon Heads but moved back to Melbourne with my husband. I've been dreaming of coming back ever since, so hopefully this will be the first step in us being able to get back and being closer to the friends and family we have here.
I have two grown sons, 19 and 21 and a cat, even though I still claim to be a "dog" person.
I'm really looking forward to working here and getting to know everyone.