Issue 20, 2021
13th July, 2021


Welcome Back
Welcome back to term 3, 2021.
We started the term with a quick 'welcome back' assembly before getting straight into our classes.
Semester 1 Reports

All students, parents and guardians now have access to the end of Semester Reports on Compass. We encourage you and your student to take the time to review the Report, reflect on the learning from Semester 1 and plan attainable goals for continued growth and progress throughout Semester 2.
Sports Uniform
The Newcomb Secondary College school uniform is a valued and significant part of our school community. We want to continue to provide uniform options that give students a sense of school pride, belonging, safety and comfort.
Over the course of 2021 the Support, Inclusion and Respect (SIR) Team, with the support of the Principal Leadership Team, have been discussing potential adjustments to our policy and clothing items. This is to further ensure that staff and students have a clear understanding of uniform expectations. This process has also been informed by significant student voice along the way, and we want to show that we are responding to the views, concerns and hopes of our student body.
The following suggestions were presented to School Council by the SIR Team, and have since been met with complete endorsement.
- Full sports uniform can be worn by all students at all times.
- Exercise shoes to be worn with sports uniform.
- Full formal uniform can be worn by all students at all times.
- Plain black shoes to be worn with the formal uniform.
- Plain navy blue crew neck jumpers can be worn under the school jacket for additional warmth.


Parent/Teacher/Student Conferences

In Term 3 we will conduct two Parent/Teacher/Student Conferences allowing for rich discussions to take place regarding student growth and achievement. The first will focus on students in Year 12 (July 22) and the second will focus on the remaining year levels, Years 7-11 (Aug 26). We invite and encourage all students and their guardians to take up the opportunity to book Conferences and have a discussion with the student's teachers. Bookings can be made on Compass and we will share instructions on when and how you can do this in a Compass News Feed item very shortly.
Term 3 Parent/Teacher/Student Conference Dates
Year 12 Conferences- Thursday July 22
Year 7-11 Conferences- Thursday Aug 26
Phil Honeywell, Principal
Scott McLeod, Assistant Principal
James Murphy, Assistant Principal
Farewell to our Business Manager
Farewell to our Business Manager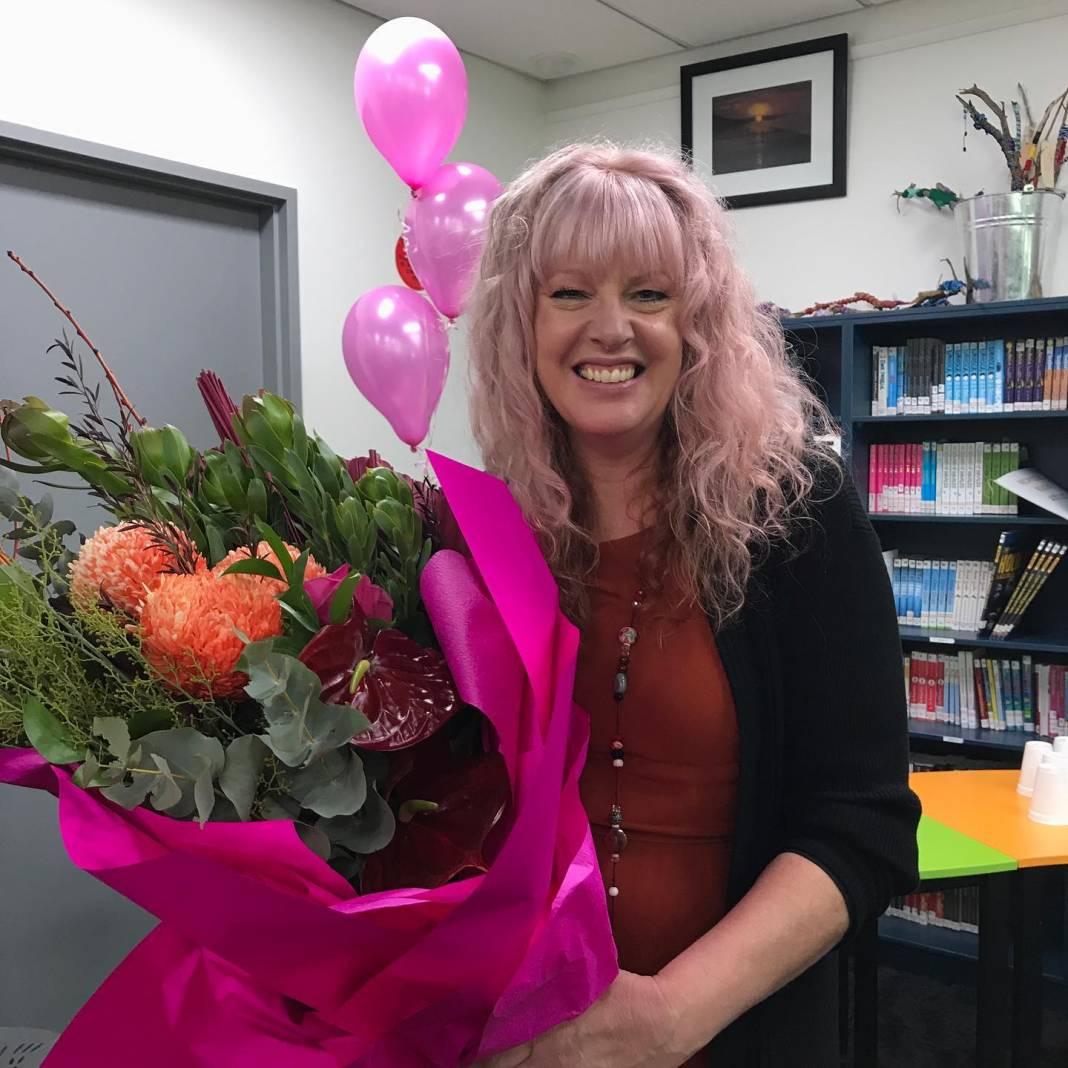 At the end of Term 2 the College farewelled our Business Manager, Lara Field.
Lara Joined the College in 2017, and brought great inspiration to us all.

Her new role is the Business Manager at Ocean Grove Primary School
All staff, students and families wish Lara well.
GROUP

EVENT/LOCATION

DATE

COST

CONSENT

YEAR 9

GORDON TERTIARY FUTURES PROGRAM

15 JUL

3, 17, 31 AUG

FREE

CONSENT

DUE NOW

YEAR 10

TAFE TASTER

GORDON, CITY & EAST GEELONG CAMPUS

26 JUL

FREE

CONSENT

DUE NOW

HOME GROUP 82

CHECK MATE

GORDON TAFE

27 JUL

FREE

CONSENT

DUE NOT

JUNIOR MUSIC

CAMP

AIREYS INLET

11-13 AUG

$100

CONSENT / PAYMENT

DUE NOW

SENIOR BAND

TOUR

PHILLIP ISLAND AREA

BASED IN GRANTVILLE

23-27 AUG

$300

CONSENT / PAYMENT

DUE NOW
BASKETBALL
On the last Tuesday of term 2, year 12 VCAL students organised and hosted a Staff vs Students basketball match.
Students from all year levels made their way to the outside courts to witness the spectacle and cheer on their teachers and friends.
The teachers reigned supreme, claiming a comfortable victory. A big thank you to all staff and students who participated in the match.
The VCAL students also cooked a BBQ on the sidelines, with all profits donated to Beyond Blue, a great effort!

What are employers looking for in an apprentice or trainee?
There are the baseline traits that all employees look for:
Punctuality
Honesty
Initiative
Work ethic.
Self-awareness and the desire for self-improvement – Curiosity is big thing all employers say they are looking for. They don't expect you to know it all but they want to see a drive to learn.
So how do you capture the attention of an employer?
Why are you unique? What can you offer that no one else can? We all have Unique Selling Points or USPs (in digital marketing terms). Name your top three strengths then ask a parent, friend or former employer to do the same. For example, you may be efficient, outgoing and driven. Think of examples in your personal life where you have illustrated these strengths and spell them out using examples.
YOU MUST have a resume. Employers offering apprenticeships and traineeships accept that you may have very little paid work experience, but you do have skills. Perhaps you are the captain of your sporting club or you are coach of a team, completed a pre-apprenticeship, studied tech or hospitality at school, worked at your parents company in the holidays, or learned how to construct things. Include achievements such as awards or projects you managed at school. It could simply be that you worked part-time for a year to go on a school trip, which shows you have determination.
Be creative with your skill set.
Present well. Dress well and look clean and tidy even if you are in your school uniform. Presentation also includes ensuring there are no spelling or grammar mistakes in your resume. This is especially important to show you have a keen eye for attention to detail.
Be enthusiastic. Enthusiasm is so important in apprentices!
Someone who is enthusiastic, energetic and passionate about bread and creating products will get employed. Remember, while you may not have a lengthy resume, you might be surprised by how much you can truly offer.
Employers also value a young person's initiative to pick up the phone (yes actually talking) and have a conversation with perspective employers.
Stay off your mobile during business hours!
Might be obvious but Snapchat, Insta, Tik Tok CAN ALL WAIT! The one thing the Head Start Coordinators here from frustrated employers….. "They are always on their phone."
Check your phone at appropriate times during breaks, but other times show some initiative during slow periods and clean, restack clean a work vehicle – this is the thing that will impress.
What makes doing an apprenticeship so worthwhile?
Learning in a practical setting is invaluable. Not only do you get to develop skills in a practical environment, but you're surrounded by experienced professionals that you can learn and draw inspiration from. An apprenticeship goes beyond the theory and provides you with skills and experience that will set you up for a career that you may have never been able to access otherwise.
Finding yourself the right apprenticeship isn't always as difficult as you may think, talk to your careers teacher about how Head Start can help you present well to employers.
If you're a student looking for a pathway into employment, a parent looking for a secure future for your child, or an employer looking for your next apprentice, contact the Careers & Pathways Team at your Victorian State Government School about the Head Start Program!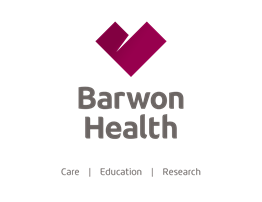 Once again thank you to Barwon Health who support our students studying Laboratory Skills and Engineering (mechanical).
Recently Dr Jason Hodge provided one week of work experience in the lab for Eliza who was very fortunate to have this experience to add to her regular mentoring sessions at ALS.
Check out the various opportunities she was given, through the Gallery Images below.