Past Students​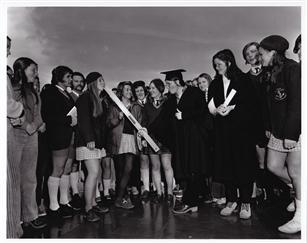 Finishing your schooling at Newcomb doesn't mean you have to finish being connected.
Newcomb is always happy to welcome ex-students who would like to have a look at the facilities we have now, or wish to find copies of photos or information from our Archive collection.
If you would like to find out more, contact our school archivist Ms Sue McArthur
If you are interested in some of our archival collection, we are uploading items regularly to our page on Victoria Collections.
http://victoriancollections.net.au/organisations/newcomb-secondary-college-archives
Feel free to look and request that we fast track some things to be uploaded.
Holding a reunion? We can help with copies of class photos and memorabilia from your time at school. Contact Ms McArthur for more information.