Fees and Payments​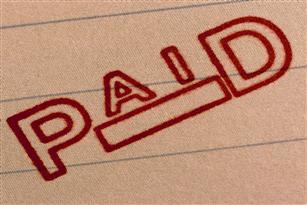 Payments for school fees, subject levies, excursions and camps can be made at the Newcomb Secondary College office payments window. Eftpos facilities are available.
Payment Policy
The Education and Training Reform Act 2006 provides for instruction in the standard curriculum program to be free to all students in government schools. School councils are responsible for developing and approving school-level parent payment charges and can request payments from parents[1] under three categories only- Essential Student Learning Items, Optional Items and Voluntary Financial Contributions.
Essential Student Learning Items are those items, activities or services that are essential to support student learning of the standard curriculum. These are items that the school considers essential for all students and which students take possession of. Parents may choose to provide the items themselves or buy the items from the school where practical and appropriate.
Optional Items are those items, activities or services that are offered in addition to or support instruction in the standard curriculum program. These are provided on a user-pays basis so that if parents choose to access them for students, they are required to pay for them.
Voluntary Financial Contributions
Parents can be invited to make a donation to the school for a general or specific purpose, e.g. school grounds projects, library fund or for new equipment. Only some Voluntary Financial Contributions are tax-deductible.
Payment arrangments and methods
Cash, cheque or EFT directly to the office
Set up a regular direct deposit from your bank account to the school account
Payment made directly to the school by using your BPAY biller code and reference number. This can be done as a one off or regularly.
Centrepay: Centrelink will take payments out of your fortnightly benefit and give it to the school. This can be done as a once off or regularly.
Consideration of hardship
The college appreciates that families may sometimes experience financial difficulties due to unforeseen and unavoidable circumstances. Families who find themselves in this category are encouraged to speak to the Business Manager as arrangements can be made to assist the family. Lara Field can be contacted by making an appointment, phoning on 5248 1400 or emailing into the school newcomb.sc@edumail.vic.gov.au and requesting she contact them.
Second Hand Strategies
Newcomb Secondary College has 2nd hand laptops for sale and calculator hire to assist students.
Other second-hand options may include:
Trading in second hand items through the school uniform or book supplier
Online platforms, such as:
State Schools' Relief clk2sell app
www.sustainableschoolshop.com.au
trading websites (e.g. gumtree) or social media networks (e.g. private Facebook groups)
Facebook group, search Newcomb Secondary College Second Hand Uniforms
The Newcomb Secondary College school council has made a considerable effort to ensure that this school policy is fair and provides a number of options to support parents to access the materials and services associated with their child's education.
If you have any queries or wish to discuss your circumstances and the options available to you, please contact the school to make an appointment.
The College policy is available here

Please click here to view 'Parent Payments in Victorian Government Schools - Frequently Asked Questions'
Philip Honeywell, Principal
Michael Graham, School Council President