Issue 26, 2021
24th August, 2021


SCIENCE WEEK

A busy week of activities took place during Science Week.
Students were involved in science quizzes, crime scene investigations an exploding watermelon, an anti-smashing egg challenge and a science meets food demo to make ice cream
CRIME SCENE

Budding forensic scientists took part in a mock crime scene in the Library. Will they solve the crime? The S Holmes brigade of Seriously Smart Sleuths solved the crime, by using deduction, evidence and elimination to capture Mr Baker of Bad Guy Street and recovered the stolen loot.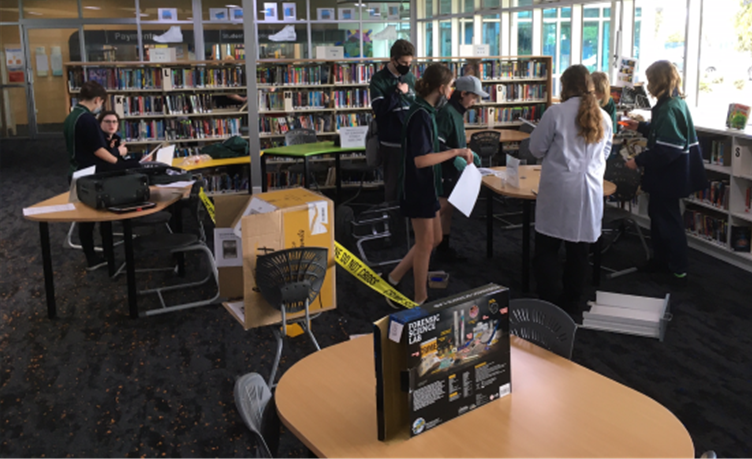 BURSTING WATERMELON

It took 154 rubber bands to burst the watermelon! Congratulations to Kodi who guessed the exact amount!
Kodi also received a show bag prize for his exact guess at how many rubber bands it takes to explode a watermelon, 146.
This activity was was full of suspense as students placed rubber bands onto a bulging watermelon that was ready to burst at any time. This was followed by an exciting icky explosion that covered students from head to foot in the red flesh and juice of the melon.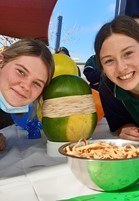 ANTI SMASHING EGG CHALLENGE
Using limited resources students were required to construct a system that protects an egg from breaking when dropped from a height of 3 metres.

MAKING ICE CREAM

Students also enjoyed the science meets food show to make liquid nitrogen ice-cream. Students were then able to enjoy the yummy fusion of knowledge by consuming the ice cream made at a steamy -178 degrees celsius.