Deakin​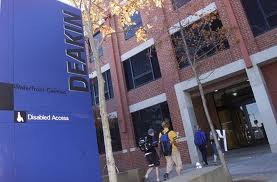 Newcomb Secondary College has a close relationship with Deakin University.
This begins with our students in Year 7. Students complete a range of activities that are linked to programs set up with Deakin University which allow us to monitor the progress of Year 7 development.
In 2012 we had our first Deakin camp for Year 9 students, where all Year 9s have the opportunity to stay on campus at Deakin university, free of charge, and participate in a two day programme of activities run by the students and staff of Deakin university and supported by staff of Newcomb Secondary College.
At the beginning of Year 12 all students spend two days at Deakin completing an induction into the requirements their final year of secondary school. Students get an opportunity to see how a university functions completing a number of tasks in the main auditorium. Guest lecturers speak to the students on a range of topics from the English Film as Text to life management skills and how to cope with the academic pressures of Year 12.